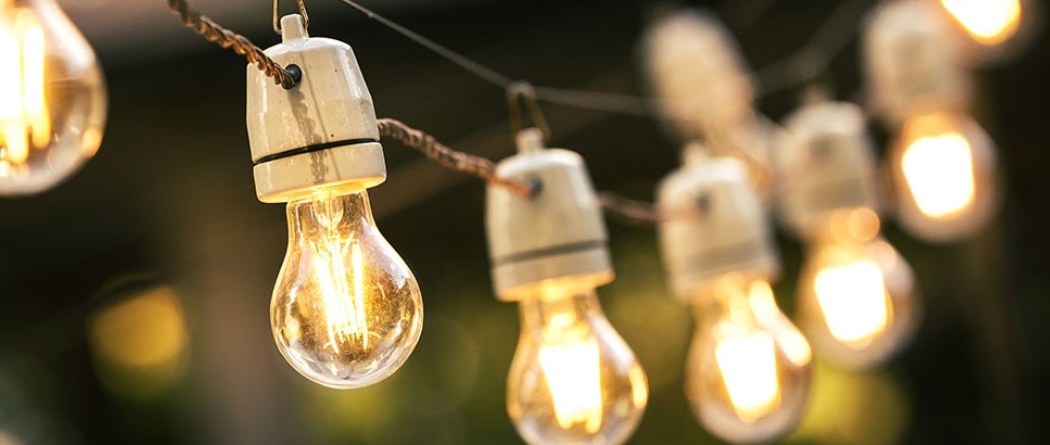 Freedom Bank of Southern Missouri News
Press Release - Kellie Moreland, VP Lender, Named 2022 Rocket Pro Top Loan Officer - January 17, 2023 (Monett, Mo)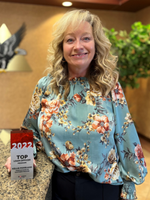 Kellie Moreland, VP Lender specializing in home mortgages at our Monett location, was named 2022 Top Loan Officer by Rocket Pro, our partner in home lending. Moreland was a top producer of home loans serving customers across Southern Missouri. Kellie is also part of the valuable team of home mortgage lenders in the Freedom Bank family that work regularly with Rocket Mortgage, making Freedom Bank of Southern Missouri a 2022 Top Lending Partner in Missouri. "Our partnership with Rocket Mortgage makes the process smooth for us as lenders and most importantly for our customers," says Kellie. Congratulations, Kellie, on this outstanding accomplishment!
Press Release - Taylor Robertson promoted to Branch President, Willard - December 6, 2022 (Willard, MO)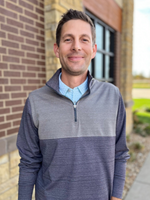 Freedom Bank of Southern Missouri is proud to announce the promotion of Taylor Robertson to Senior Vice President, Lender, and Branch President of our
Willard location
. Taylor has been with Freedom Bank for nearly nine years as a lender working primarily with agriculture and commercial loans. Growing up in Willard, Taylor's network is strong in Willard and surrounding areas.
"I look forward to continuing to build our branch and lead an excellent team that works hard for our customers daily," says Robertson.
President and CEO, Stan Kelley, shares, "Taylor has shown excellent leadership skills coupled with a broad lending background while working at our Willard branch. Taylor is well respected in Willard and the surrounding communities Freedom Bank serves. Freedom Bank management is very pleased to have Taylor as a Senior Management Officer who will bring new ideas and skills going forward for the Bank. I am confident Taylor will continue leading Freedom Bank Willard to even higher performance levels in the future."
Press Release - Welcome Richard Kinkade & Congratulations Laura Stupperich - June 6, 2022 (Cassville, MO)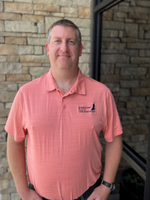 We're excited to announce a valuable addition to our Freedom Bank team. Richard Kinkade will begin as our Freedom Bank of Southern Missouri Chief Technology Officer beginning June 13. Many of you know Richard from our positive experiences with MDC Business Technology. He and Laura will work closely over the next 60-90 days to transition the full technology operations to Richard's responsibility. Richard will be based out of Willard but will regularly work remotely from all seven branches.
Following the transition period, we're pleased to share the promotion of Laura Stupperich to VP, Chief Operations Officer. This new position will ensure that our policies and procedures in operations and deposits will be successfully executed. Laura's primary role will be to support and lead our Operations Team including tellers, personal banking representatives, teller supervisors, customer service representatives and human resources. This will include creating training operations modules, implementing bank-wide projects like electronic signing and the employee intranet, as well as having a presence at each branch to support our Freedom Bank team.
Laura will bring a wealth of banking knowledge to this new position as we continue moving Freedom forward. Please join me in welcoming Richard to our Freedom Bank family and congratulating Laura as she steps into her new role in leading our Freedom Bank Operations.
Press Release - Moving Freedom Forward - February 24, 2022 (Cassville, MO)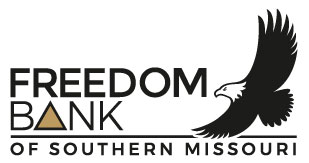 After 22 years, Freedom Bank of Southern Missouri is moving forward with a new look! While banking has changed over the last two decades, our unparalleled service that we provide to our customers has never waivered. In our updated look you'll notice a streamlined eagle icon and Freedom Bank triangle, moving with Freedom Bank into the next generation.
Join us in celebrating this milestone by stopping by your local Freedom Bank branch for some new swag!
Press Release - Freedom Bank of Southern Missouri, (Aurora, MO) - June 25, 2021
Dennis Baker Named Freedom Bank Of Southern Missouri Aurora Senior Vp, Branch Manager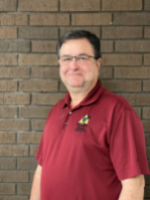 Mr. Dennis Baker will proudly serve as the Senior Vice President, Branch Manager of the Freedom Bank of Southern Missouri Aurora location. After Freedom Bank and Community National Bank joined forces, long-time Freedom Bank of Southern Missouri officer, Dennis Baker, accepted the Branch Manager and lender position at our newly acquired Aurora location. Mr. Baker, who lives in Aurora with his family, is excited to meet our existing and potential new Aurora customers.
Mr. Baker recently celebrated 15 years with Freedom Bank of Southern Missouri as a lender and former IT Director this June.
We encourage you stop by our
Aurora branch
and experience local, unparalleled customer service you can expect from our Freedom Bank of Southern Missouri team.
Press Release - Freedom Bank of Southern Missouri, (Monett, MO) - June 3, 2021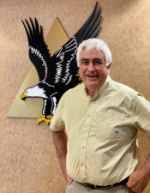 Freedom Bank of Southern Missouri is excited to welcome long-time agricultural lending expert Ron Keith who will serve as Vice President, serving Southwest Missouri at our Monett location. Ron's 30 years of experience with the Farm Service Department is invaluable to our Freedom Bank customers!
Raising angus cattle in Southwest Missouri himself, Ron understands agriculture business with firsthand knowledge, care, and concern for his customers. "We're thrilled to have Ron join our Freedom Bank Team. He has a wealth of agricultural knowledge and will be a tremendous asset to our lending team in Monett with the ability to serve Southwest Missouri," says Freedom Bank President Darrin Newbold.
Stop in and visit Ron at our Freedom Bank of Southern
Missouri Monett location
for your agricultural and commercial loan needs.
Press Release - Freedom Bank of Southern Missouri, (Shell Knob, MO) - June 3, 2021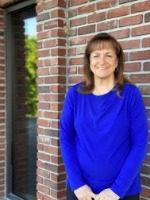 Freedom Bank of Southern Missouri is pleased to welcome Theresa Dittmer to the Freedom Bank Family! Theresa will join the Freedom Bank of Southern Missouri Shell Knob location as the Assistant Vice President, serving the lake area community with decades of banking experience.
Coming from a local bank in the Shell Knob area, Theresa specializes in consumer and commercial loans, complimented by an extensive background knowledge of insurance. With more than 20 years of banking experience, Theresa will be a fantastic addition to our Freedom Bank lending team.
"Growing up on a farm in Barry County I'm proud to continue serving the community I enjoy. My husband Mike and I love to call Shell Knob home," Theresa shared.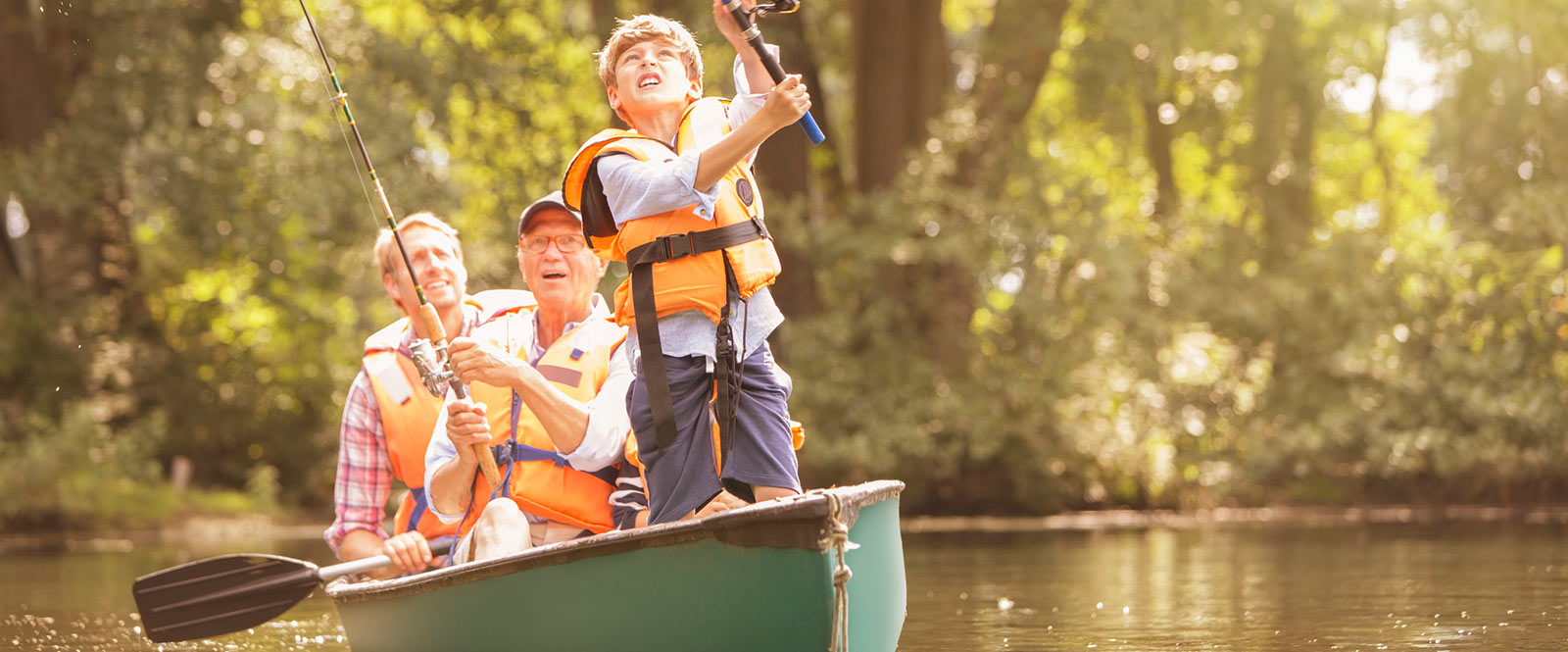 Banking on Freedom for Generations to come.
Financial Security Starts with Our Personal Savings Account. Save, Grow, and Thrive!